Domain Registration & Management
Be sure you own your brand so no one else can!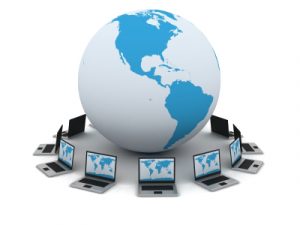 Domain Names are the core of your entire online presence. Too many companies take them for granted but they should not. Simply put, anyone can register any available domain, and put a website on it, create email accounts associated with them, and steal your brand.
Today, and online, Branding your name is more complex than ever. 
If you own the .com extension of your domain and nothing else, someone can buy the .net, .org and any of the other extensions available. Clearly you can't buy them all. But you should own all the major extensions so that no one else can purchase them, and put up a site using them.
Domain name management services at Hamptons Web Design enable you to have a Domain Name without the task of maintaining it yourself. Many lose their domains simply by forgetting to renew it.
Domain Names run your online business - from Email Addresses associated with them, to your website and online marketing. If you lose them, everythign is lost.
Domain Names need to be hosted and watched as well as renewed yearly. It's important to know that many businesses lose their domains every single day due to forgetting something as simple as changing an email address on a domain account, resulting in the loss of the domain. When a Domain Name is lost it's nearly impossible to get it back, and any services associated with it go down: Website Hosting, Email, even Marketing. Additionally, if the new owner wants to sell it back to you it can cost $1000's.
There are many extensions today from .com (the most important) to .Biz, .co, .info etc. The .com, .net and .org are the most popular - and you should own these versions of your main domain which also should be your businesses name. In addition, adding words like "The" before and "NY" after are two common ways others can steal your brand.
Once they have the domain, they can use it. Trademarking a Business Name does not Trademark the domain - you would have to have a separate trademark for the domain, and each extension of it. The least expensive way to insure no other business can obtain YOUR buisness name is to be sure YOU own it. In the end, it is far less expensive tahn going to court and hoping you can get a Judge to stop another party from using domains that resemble in every way, the name of your business (other than the extension such as .net.)
HWD can research, register and renew your domains for you, insuring you are the owner and manage them yearly to insure they're safe and working.
DOMAIN NAME MANAGEMENT INCLUDES:
Research and suggestions for available domains to help secure your brand.
Registering them for you, insuring you own the domain.
Watching the Domain Name to insure it's safe, and protected all year long.
Renewing it yearly for you.
Managing what the domain does for you. 
Control DNS (Domain Name Server) Configurations so your website and emails work smoothly.
Be Found in Important Local Directories.