About Hamptons Web Design
Hamptons Web Design has been serving the East End of Long Island's business community since 1997. Our clients include numerous and diverse Small Businesses, Industries and Professions.
On the Internet your website is the front door to your business. Hamptons Web Design specializes in serving small local businesses with a professional web presence. When you hire us to create a new website or place your existing site into our hands, we give you everything your specific business needs, with 100% personalized phone and email support. 
Over the past 20 years we have learned what our many clients need, and have developed those products and services to accommodate their unique requirements. From Website Design and Secure High-End Hosting, to Domain Registration and Renewals, Email Accounts and Online Marketing such as Google Advertising, we can handle all of it for you.  
About the Founder & Owner
John Monteleone, M.A., had his formal training in the arts, with a B.F.A. from NYU Tisch School of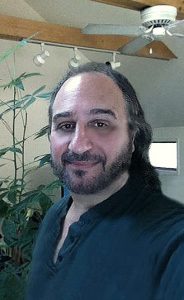 the Arts (Graduate Program) and an M.A. from Adelphi University (Summa Cum Laude.) He was an Artist-in-Residence and Professor of Drama at Dowling College, and taught at other colleges for 15 years. He started and ran The Actors Workshop of LI, as well as a Professional Theater Company in residence at Dowling, with an annex on Theater Row in NYC. John started Hamptons Web Design in 1997 when the Internet was just beginning as a commercial arena, and continues to evolve with a small, talented staff to provide very personalized service.
John cares a great deal about those clients who have chosen to work with his company. Hamptons Web Design remains hands-on, and friendly, while maintaining over 150 clients on the East End. His goal is to remove all of the technical complexity for his clients, while maintaining for them, a professional Website and Internet Presence. 
20 Years Experience is a Phone Call Away.