REAL ESTATE WEBSITE OPTIONS - USING MLS INTEGRATION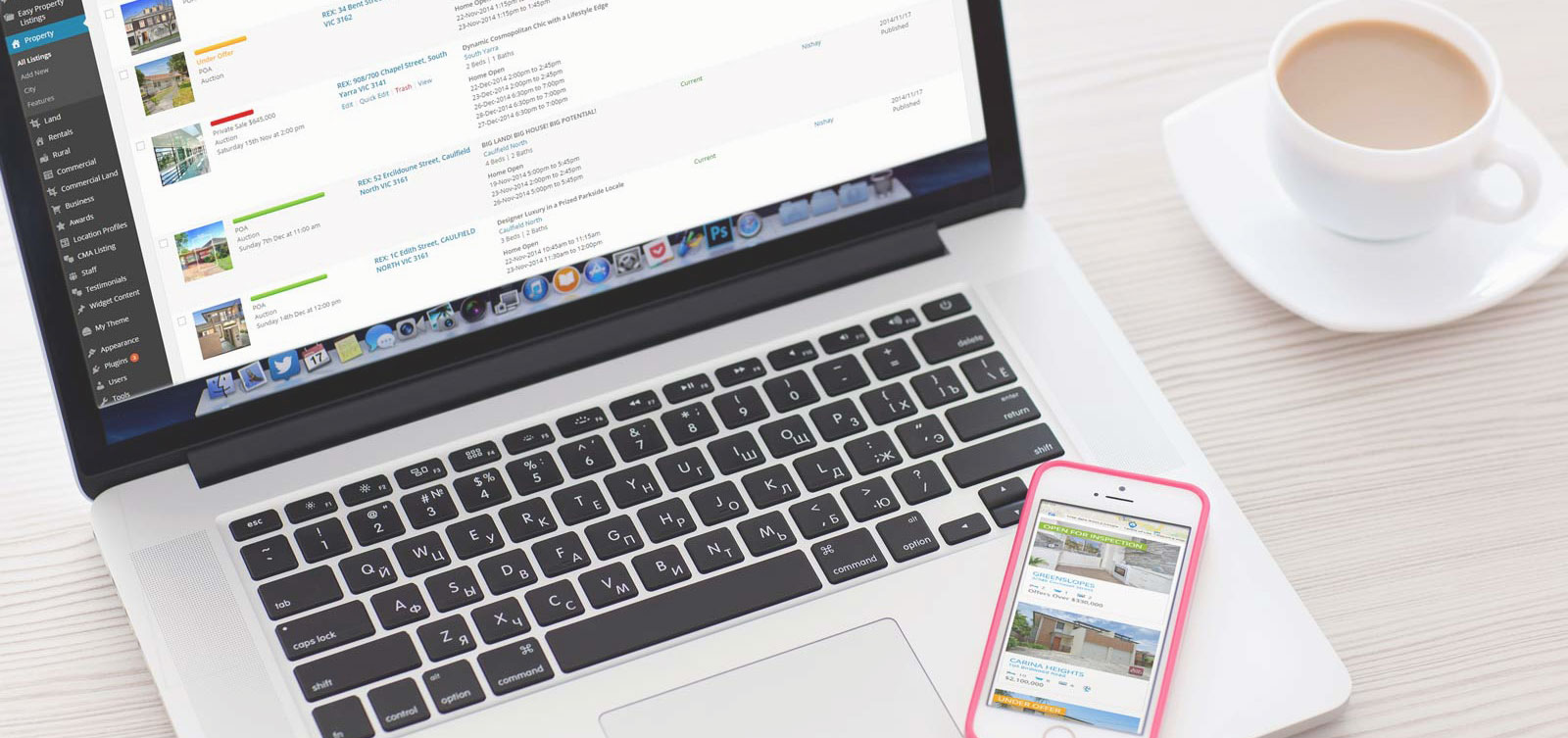 Most RE Agencies, Brokers or Agents want to use the MLS service on their website. Now it's possible. No longer are the days where smaller agencies or individual Brokers or Agents were limited to show only their exclusives on their sites. 
There are 3 options available to you based on your budget and needs for East End MLS data being presented on your website to your prospects. Below we outline the ways you can integrate MSL data into your site, the Pro's and Con's of each, and Pricing for each Option. Please note that HWD does not offer Option 1, that is done directly through Long Island MLS. We outline it here for comparison purposes to our 2 programs. 
MLS TEMPLATED SYSTEM
DEMO TEMPLATE 1
DEMO TEMPLATE 2
Notice the additional links to open houses, featured properties etc. beyond the normal search result in the MLS section.
These come with this system.
INTRO
The Long Island MLS offers something similar to the Real Net/HREO Model that most RE professionals used for many years. This is Software as a Service (SAAS) and combines pre-built Templates that merges the MLS RE listing data. This system has no set up/design fee to the MLS organization, but someone must design the site using their online software.
If that's you, then you save design/set up fees. If not, you hire someone to do this for you.
These templates integrate their MLS layout as it appears on their site, with added bonus links such as Open Houses built into their software. 
The MLS system uses an INLINE Frame which brings the MLS into your site residing on their servers. This is the same process YouTube uses when you embed a YouTube video. Data exists on one site (YouTube) but appears on your site. 
PROS
It's inexpensive. $40 or so per month to rent the site as your own.
They offer links that separate out searches such as Open Houses. VIEW THEM
If you use Option 2 Below, a custom WordPress site with the Inline Frame data feed, these special links do not exist and cannot be replicated. There are other options - read about them in Option 2.
CONS
Inline Frames appear to Google to have no content on your domain – this will affect the value of your website to the engines and alter your Rank in them. This includes not only free search results but if you use Google AdWords, they will increase your click trough fees because the page links to your site will show very little relevant data. Content is king online.
They do not have an Agent/Property sync. You can add Agents and their bios but not list those agent's properties with their bio. Each agent would need their own site and have to pay a separate rental fee for it.
You do not own your site, you're basically renting it. As long as you pay you fee, and the MLS Org. doesn't go out of business, you're OK. The templates or how data is displayed cannot be changed, features cannot be altered unless they do it to their overall system.
PRICING
$40 or so per month.
No design or set up fees if you do it yourself.
Or hire someone to design the basic pages and set up the templates, and show you how to use it.
Hamptons Web Design can set up your site for you using the MLS system.
$3,500.
$2500 down, $1000 in 30 days or when we finish whichever comes first.
Consider HWD's Marketing Programs and Packages which we can offer you if you use the MLS Template System. VIEW.
A FREE STANDING WORDPRESS SITE WITH MLS INLINE FRAME INTEGRATION
DEMO SITE
INTRO
HWD will design a website template with approx. 8 regular pages such as Homepage, About, Your Bio, Testimonials etc.
We hook up the MLS INLINE Frame that pulls in the MLS property data into your site, and test it.
Anything other than the MSL inline data page and section of your site can be modified at any time by HWD or you using our front-end editor (super easy.) With the design we can change the colors, logo, and page layouts as you need.
This is a WordPress site you own, and the template can be altered that houses the content. It can he hosted on any qualified WordPress server but we must host for the first year. 
HWD can design and alter all the regular type pages you want (non RE Listing pages such as about us, etc.) We can expand and add more pages and sections using the WordPress Platform, including over 50,000 Plugins that can enhance features.
PROS
This offers you ownership of your WordPress site which can be hosted on any qualified WP Server. The MLS feed is brought into this site quickly without any design alterations which costs money. Although you cannot alter the MLS Inline Frame feed for this option, and it will appear as you see in the MLS site Template Demos, the entire template and all regular pages can be added, and modified. You can make easy changes yourself as well. 
The MLS section of this site, uses the same INLINE frame that they use with their templates. Although we have flexibility with the overall template look, page layouts etc. the MSL section of your WP site will look EXACTLY as it does in their templates and we cannot change it. VIEW
CONS
The special links like "Open Houses" cannot be done using the data in option 2. Searches for town based RE listings can be created, but none of the others such as VIEW.
There is NO design flexibility with the Real Estate MLS listings at all.
However, you can upload your exclusives yourself to a property display admin in your site, as the basic Property Plugin is included in the install with this package. We can design that into the site for you and you will have to add those properties one by one. If they're in the MLS  you will have to enter them a 2nd time to display them in special areas on your site. 
These special links are automated with Option 1 in their "Templated Sites".
PROPERTY ADD ON
If you want to be able to separate your data and display it on your site, such as Open Houses, Featured Properties, Just Sold, etc., we need to add a plugin for you. This is a very basic plugin that allows for a slideshow, and the basic information properties require. You will have to add all content once the plugin is installed. HWD will then place it on the homepage and other sections where you want this information to appear.
PRICING
$6,000.
$4,000 down, $2000 in 30 days or when we complete the site whichever comes first.
Hosting - $60 per month.
Hosting includes double off-site backups, consults, and instruction on how to use the regular page design/modify tools.
Video Tutorials for these are included for reference.
PROPERTY ADD ON
$1000. One time fee.
Customizations to it, you need to inquire and additional fees would apply based on what you're asking us to do.
WORDPRESS SITE WITH CUSTOM DATA DISPLAY AND MLS DATA FEED
Customizeable regular pages as well as Property Search and Display
DEMO SITE 1
DEMO SITE 2
INTRO
MLS offers a second way to share data which is called a Data Feed or Stream. This means the data from the MLS database is brought into your site, including all the images, and information which reside ON your website in the database on our servers. This allows us as developers to custom layout how that data is presented in the site. It also populates your site with abundant, relevant content. For things like Google Advertising, Google My Business Pages, and even free search results this will lower cost and increase rank. Note we are not stating you will be on the first page for search results unless you are advertising with Google AdWords. Inquire.
It does not look like the MLS layout.
This gives you and HWD full creative freedom to display the site as we wish, and modify it at any time. It's the same data as the INLINE frame, only displayed differently. Special links, like Featured Properties, Open Houses and town searches can be used and placed anywhere in the site for easy navigation.
The Software Plugin we use has many built-in features including auto-marketing features and analytics. To learn more, you need to view the demo site we've created at the link below. 
PROS
A much higher-end looking Real Estate Website.
Flexible for customizing and design.
You own the site and the data resides on our servers.
Many special features can be set up – Featured Properties, Open Houses, and so on, displayed throughout the site easily. You add your exclusives to the MLS – ONCE - then can separate them and pull them into site as you need using the Plugin Admin. More features please read our page that offers that information and the demo site.
HWD offers 2 Site Designs with high-end displays of data which we can hook up to the  saves you a lot of money without lowering the high-end visuals. We can customize some of this, or create mockups based on your requirements, to layout the site anyway you want, but that would be considered an UPGRADE and is NOT included in this Package. You can tell us what you want, show us sites that display as you like, etc. and we would do mockups etc. Going with the demo site design saves you many thousands of dollars. You can also customize it later at additional cost.
CONS
Moderately Expensive up front set up and design as well as syncing in the MSL data. Customizations are usually not cheap – you're basically being given the opportunity to have programming at your disposal to pursue having that competitive edge for a high-end RE market.
OPTION 3

HIGH-END REAL ESTATE WORDPRESS SITE
To cut costs dramatically, we have 2 demo sites created that offer gorgeous and professional displays of your properties and the MLS database properties.
Read about the many features and view the sites using the link below.
Using one of these demo site layouts which come as is, we take your MLS feed, and sync it to our designs. Although pre-built, they offer flexible changes in the future at additional costs. You can select any one layout for each page or property listing (rows, grids, etc.), Homepage, About, etc., and you can see this in the demo site so you know what you're receiving.
HWD adds in all of your content for you.
PRICING
$10,000
$8,000 down, $2000 in 30 days or when we complete the site whichever comes first.
$120 per month hosting up to 120 Gigs of space.
After the 120 Gigs are used, you pay $30 for each additional 60 gigs of space per month.
Video Tutorials for these are included for reference.
Hosting must be done with HWD for year one, but you can move the site to any qualified WordPress Server at any time after that.
We strongly suggest you host with us as our system is set up for these sites, high-end hacking, and virus protections, triple backups. Once a site is not hosting with us, any changes or consults, are billed by the hour instead of built into the hosting and support fees. Once you leave HWD does not have to continue helping you in the future. You've basically removed the site from our control as Managers. But you are free to move the site – which his a major feature of this system.
Note – if you cancel the MLS account, you no longer will have any properties – so you are locked into their data feed.
IDX SYNC PLUGIN - PRICING NOTE
Both a subscription to the MSL Service, AND and IDX Plugin Service for WordPress is required. The IDX brings the MLS feed data into your website. There are 2 Plugins we recommend ranging from $40 per month to $100 per month.
You pay the MLS and IDX companies separately. HWD's fees do not include any of these fees.
To start the process we have to have a phone consult, and screen share to go over what you want, as well as to Insure you're clear about all of the pros and cons above for the option you purchase. Please select the option you think fits your budget and your needs at this time. Once we speak, we can determine final pricing, send you a Quote/Invoice and Contract and set a design date for you. All designs are set up on a First Come, First Served basis.